Hello
Since yesterday, the prevention of the spread has been lifted, and the provision of alcohol is OK.
Transit Café also extends its business hours
11:00~16:00 Lunch time
16:00 to 17:00 Cafe time
17: 00-22: 00 (21: 00Lo) Sun-Thu
~ 23: 00 (22: 00Lo) The day before the holiday, Friday and Saturday
It has become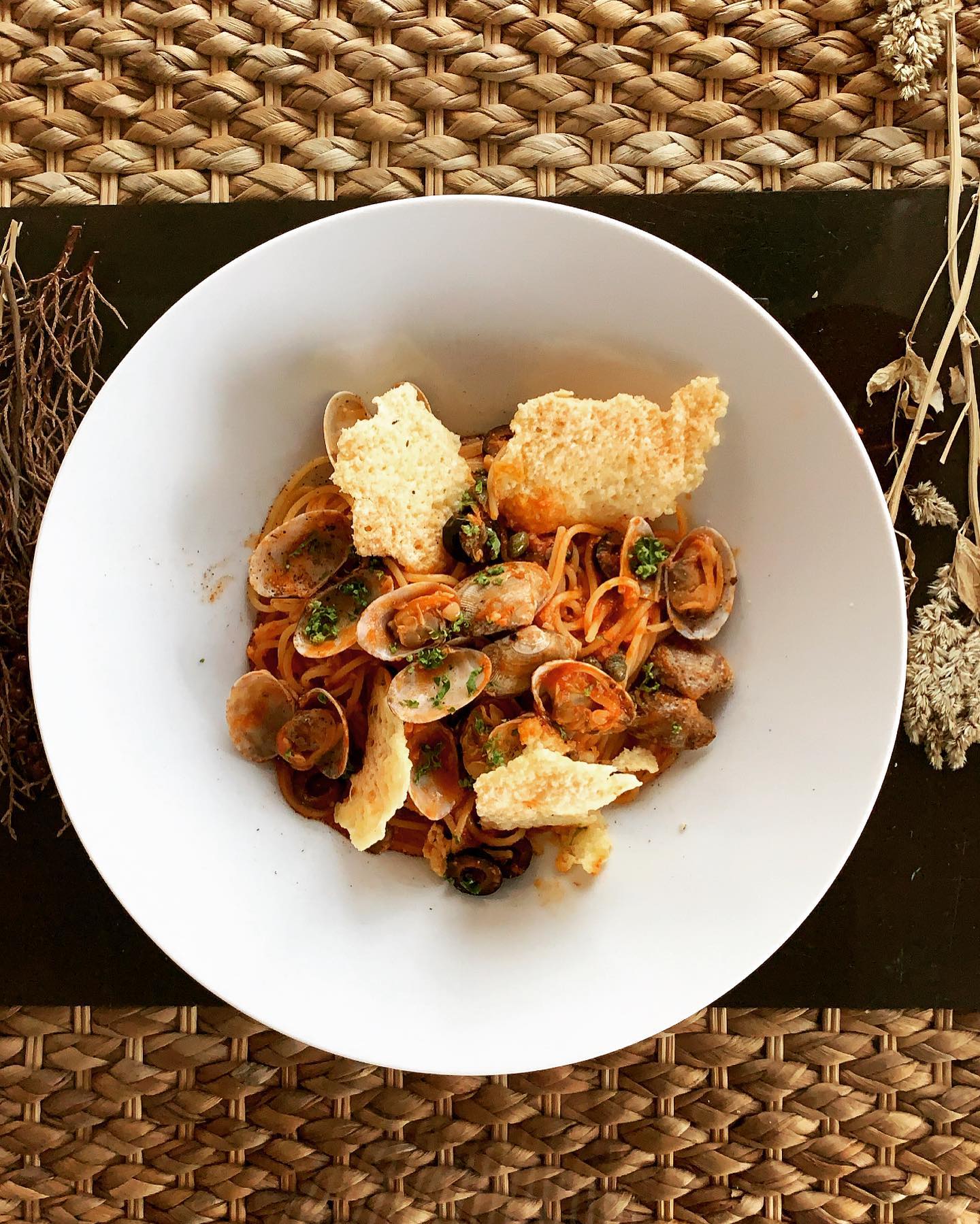 So today is the introduction of Lunch pasta
~ Puttanesca with plenty of asari ~
The combination of tomato sauce, capers, olives and anchovies is really the best pasta !!
It's a light taste, so it's a nice dish for women.
It's START from today ~~
Click here for the lunch menu ♪
We look forward to your visit